Hi guys!! I'm so sorry I've been MIA. We got a puppy (!!!) and have been spending all of our time with him! But, I wanted to take some time to share a retailer that I have been loving for the past couple of months: PacSun!! I know, I know. When you think of PacSun, you think of "emo" teenagers from 10 years ago. But guys.. Their stuff is SO GOOD! It's on trend and they have great prices, so I wanted to share my obsession with y'all. Linking some of my favs below!!
*Click images or text links to go to product page!*
LA Hearts Vintage Band T-Shirt / $12.50. I have been obsessing over this particular brand at PacSun for a few months now!! I love their graphic tees and how affordable they are. I think this one is funny & cute. Would be perfect with destructed jean shorts or some mom jeans.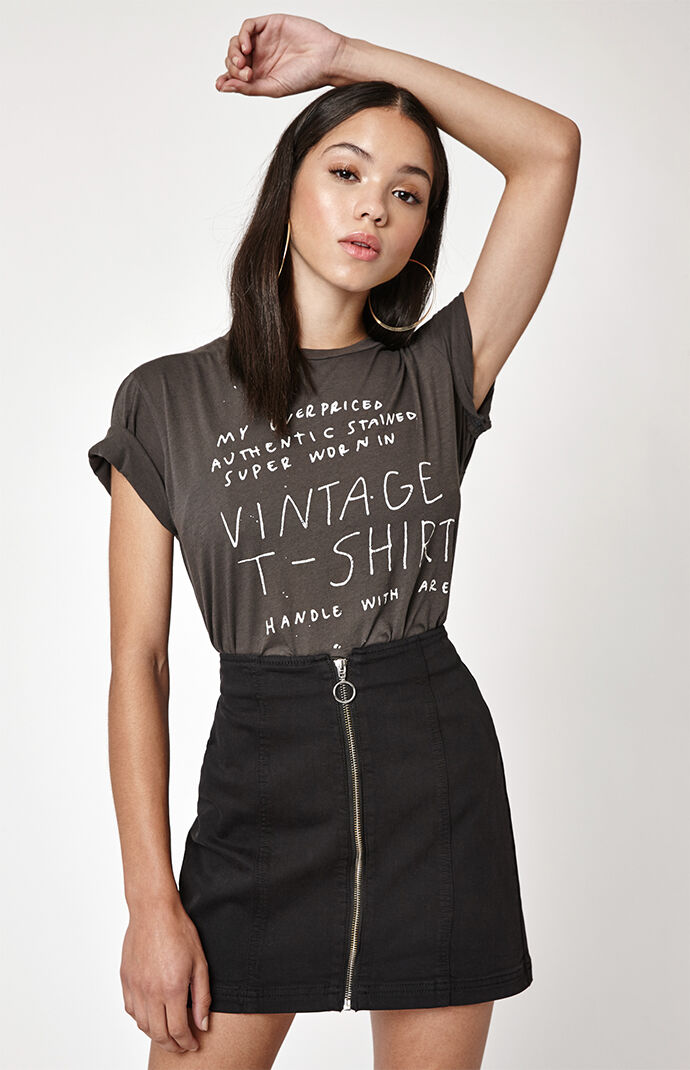 LA Hearts Queen Of Swords T Shirt / $12.50. Here is another graphic tee I have been crushing over from PacSun!! I think it would also be cute with mom jeans OR a flirty little skirt! Gingham skirt in picture linked here.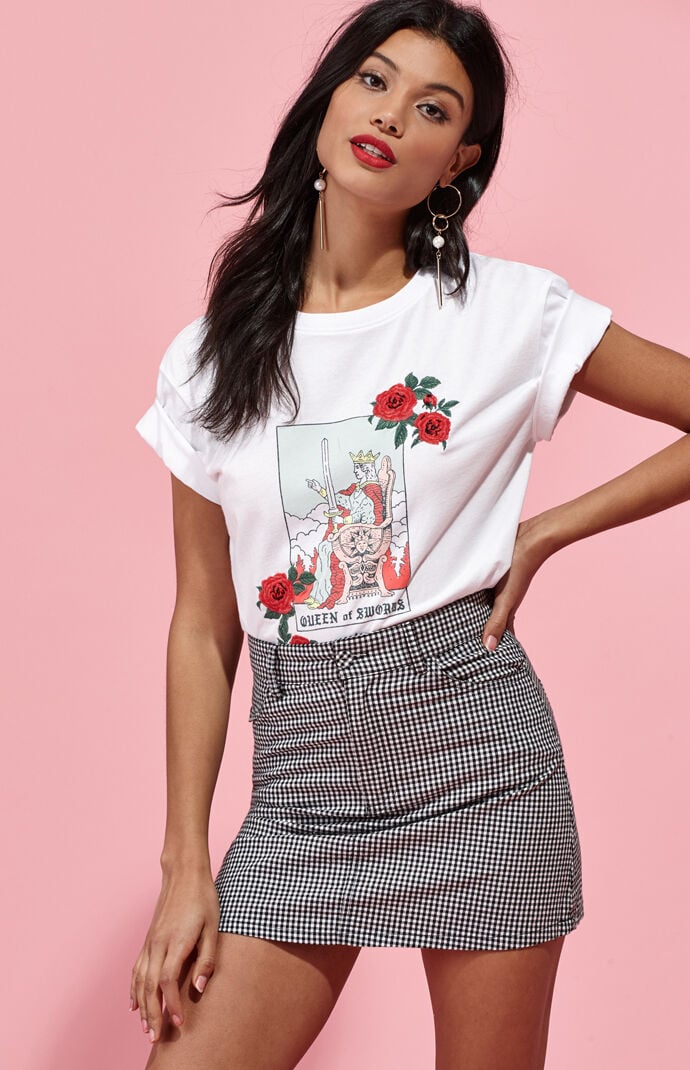 PacSun Favorite Mom Jeans / $59. I have been wanting to purchase these "mom jeans" for a while now! They have lots of amazing reviews & are a great price compared to designer "mom" jeans I have seen. These  would be so cute with the above graphic tees knotted up, bodysuits, crop tops, or lightweight sweaters! (The reviews say they run a little big so keep that in mind when ordering!)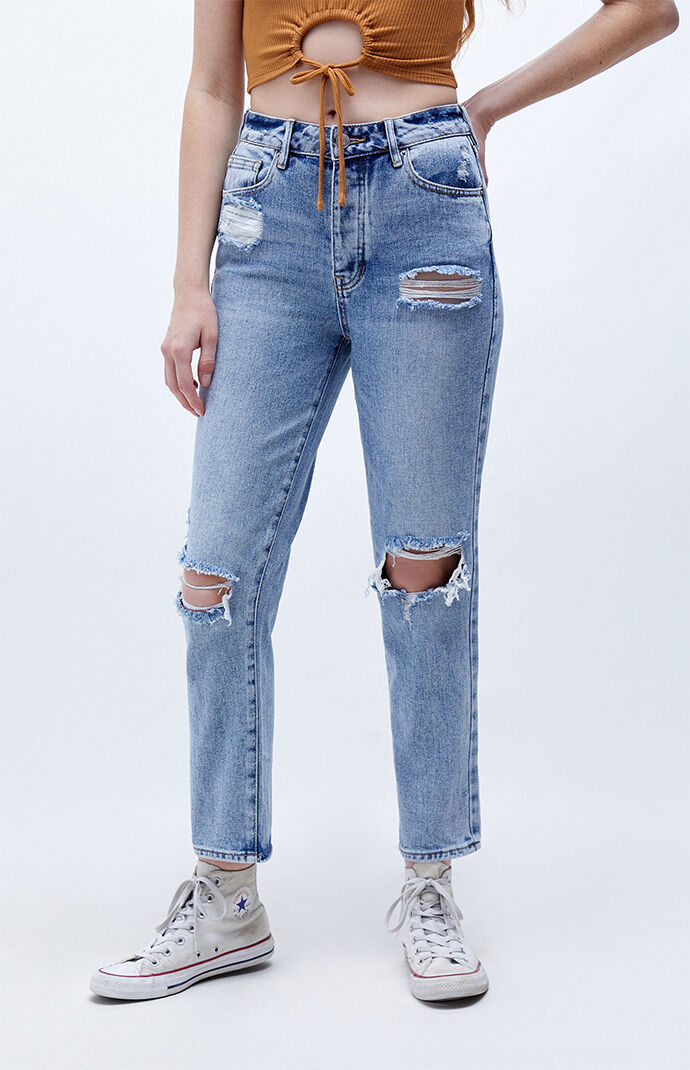 LA Hearts Tie Strap Smocked Top / $26. I love this little top! It would be perfect with the mom jeans. It also comes in an adorable white and light blue!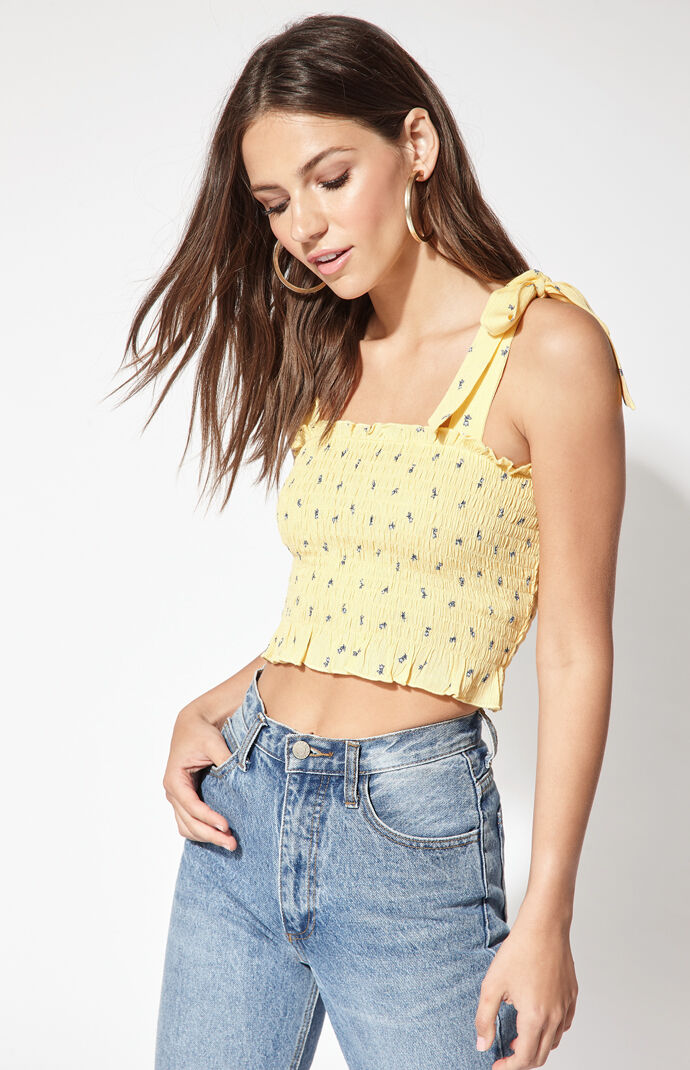 Motel Rocks Kroes Crop Top / $42. This is another little top that I think would be SO cute with the mom jeans!! The colors are so fun and I love the sleeve detail. It looks like Free People! You can also get the matching skirt & wear it two different ways!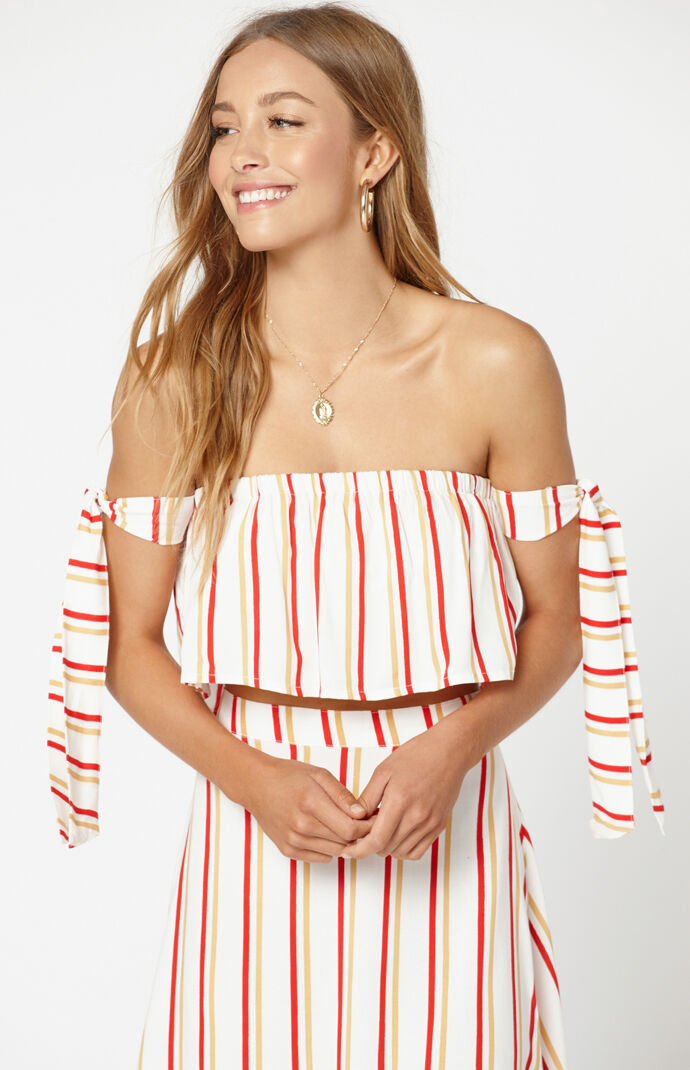 LA Hearts Tie Front Jumpsuit / $49. I love this little jumpsuit!! It would be perfect dressed up with wedges for summer nights out, or with flip flops for a barbecue or baseball game.
LA Hearts Beaded Layering Necklace / $9. I love this little necklace to complete the whole look!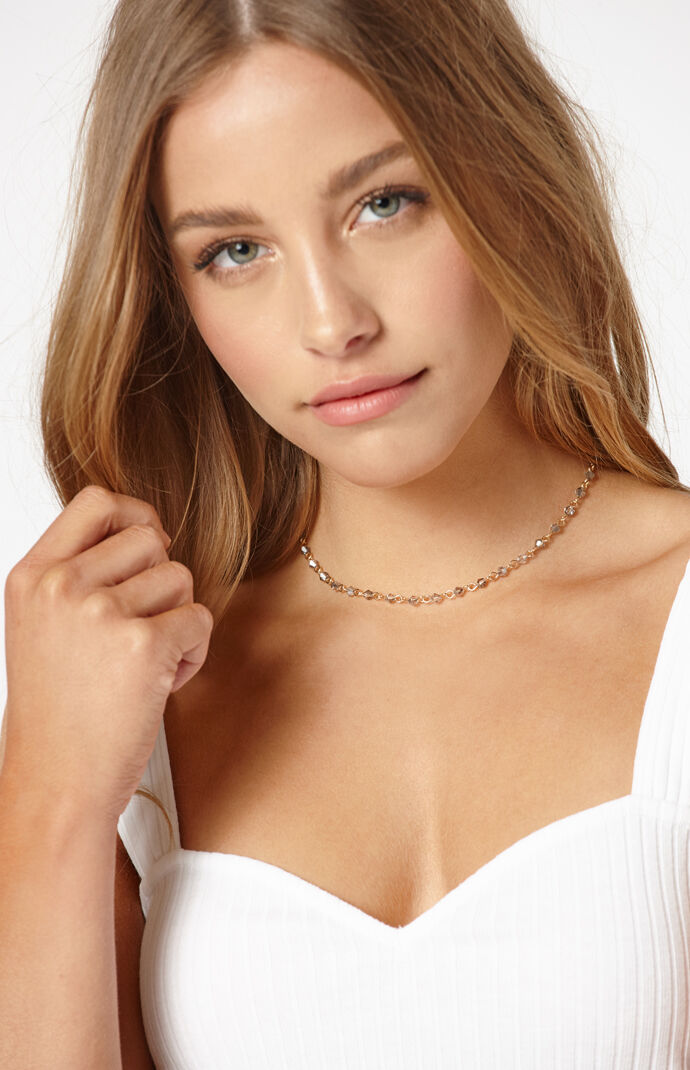 Adidas Tan Trefoil T-Shirt / $35. PacSun also has some great athleisure options!! I loooove this Adidas t-shirt. It is so cute & you can definitely wear this with joggers or dress it up with a little jean skirt.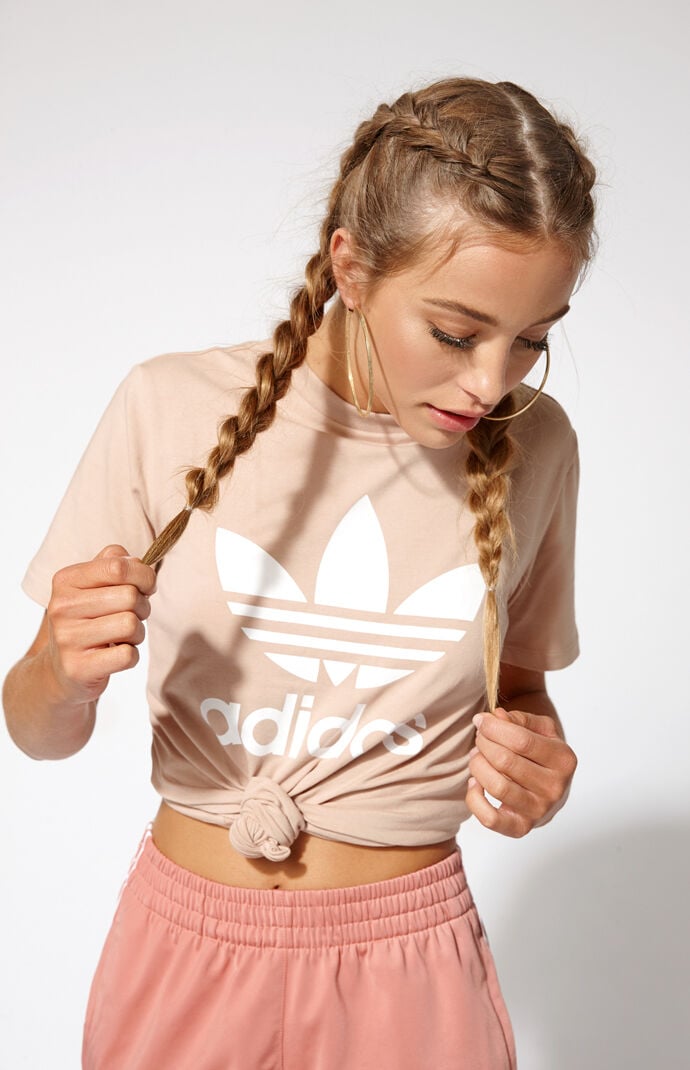 Adidas Deerupt Runner Shoes / $120. Speaking of athleisure, I am OBSESSED with these shoes!!! They are just so… COOL!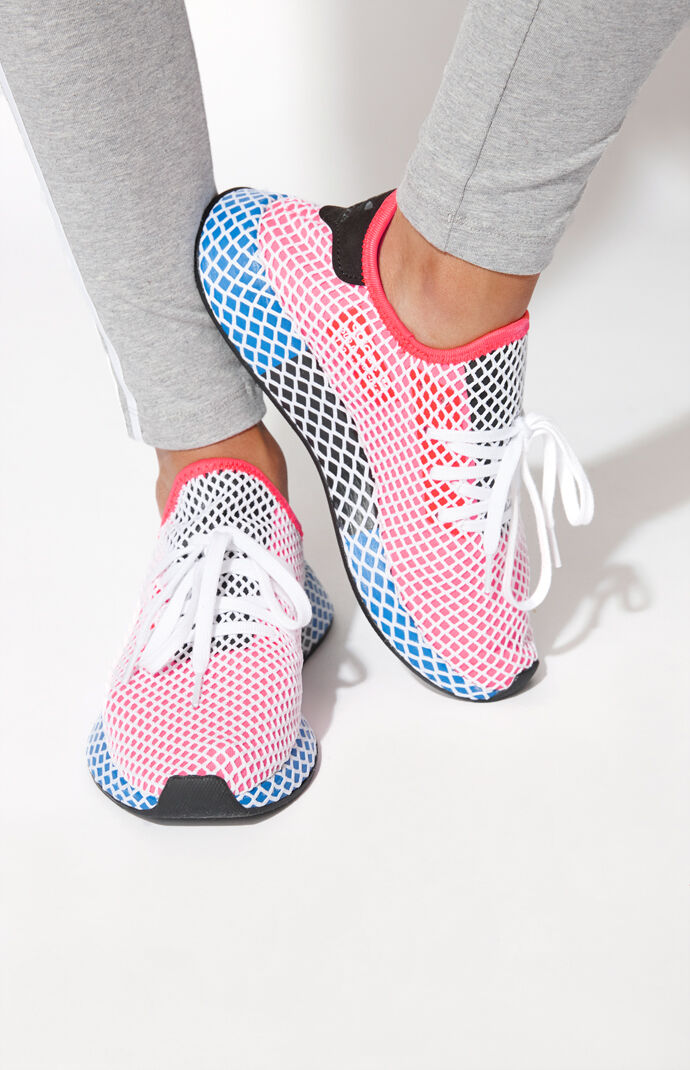 Van's Women's Blue and Pink Old Skool Sneakers / $65. I also LOVE these little sneakers for spring & summer! I would rock these with dresses, jean skirts, shorts… everything!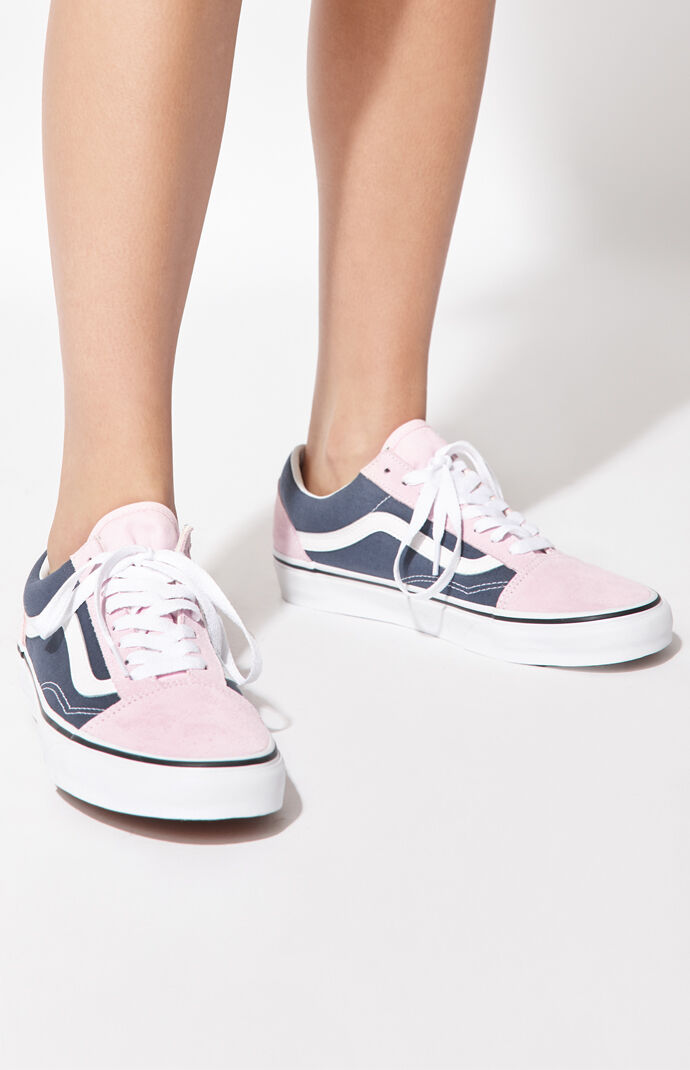 LA Hearts Ring Bandeau Bikini / $26 top & $22 bottom. Now for my favorite… swimwear!!! They have some great, affordable swim options. This adorable suit reminds me of old school Victoria's Secret swim (RIP)! Matching bottoms linked here.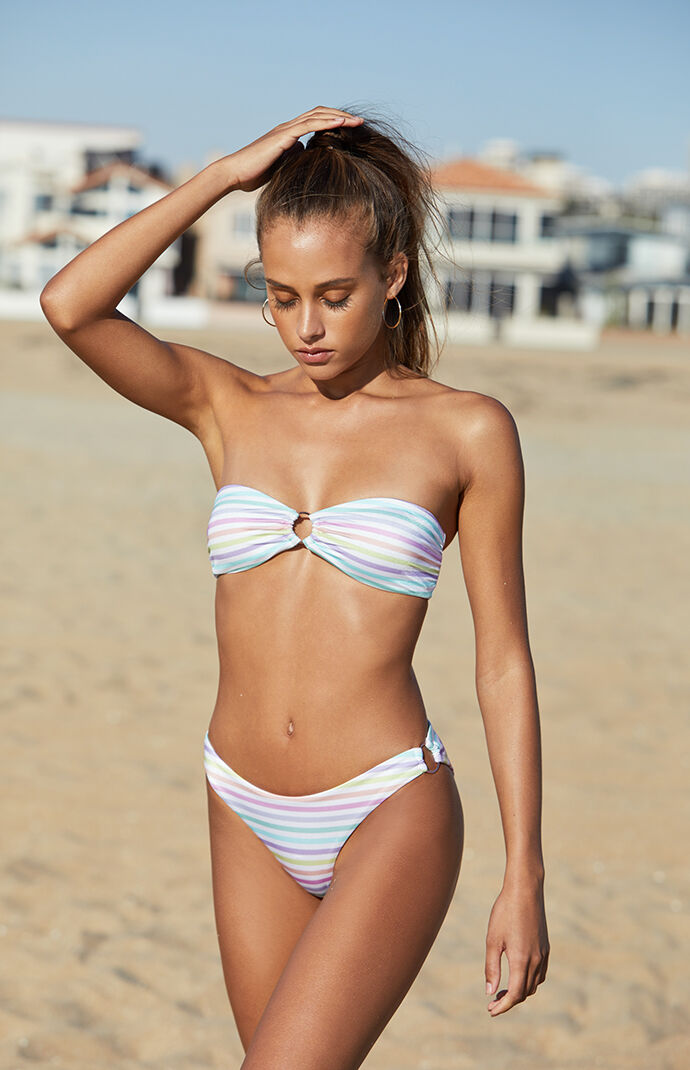 LA Hearts Side Lace-Up Cropped Bikini with High Waisted Bottoms / $26 top & $19 bottom. I love this suit!!! The print is ADORABLE & the cut of the top & bottoms are so flattering. And you can't beat the price! Matching bottoms linked here. 
Sports Illustrated Swim Ribbed Cropped Bikini / $64 top & $64 bottom. Ok, this suit is a little pricier but I am SO excited because PacSun carries a good amount of Sports illustrated's new swim line! I think this one is so gorgeous, flattering, and timeless. Matching bottoms linked here.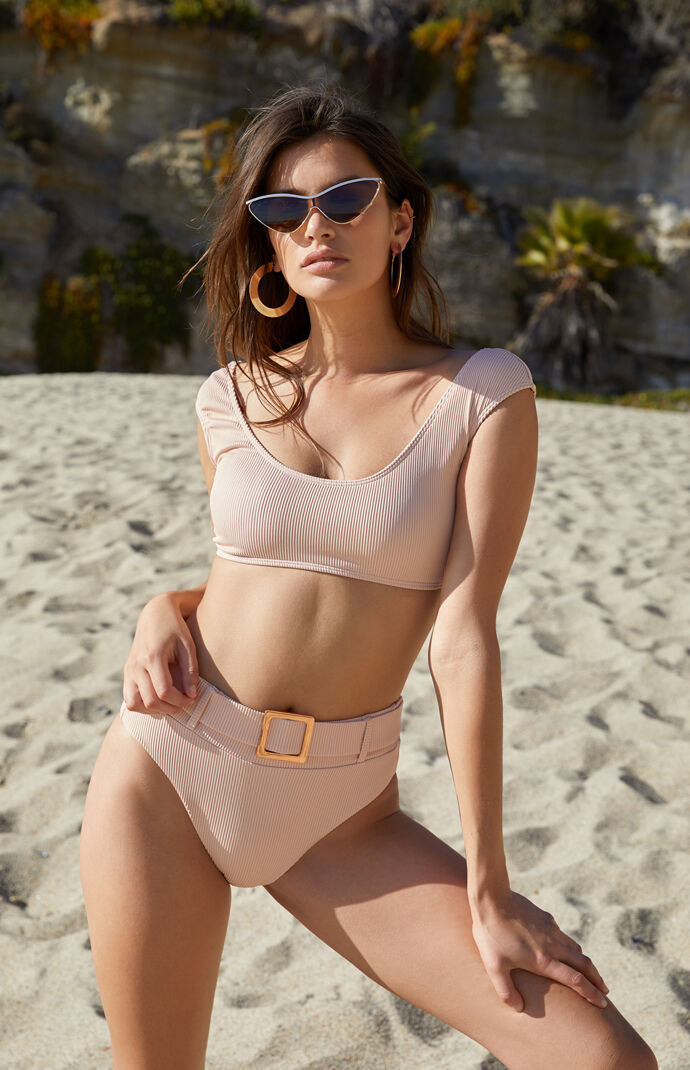 Alright guys! Those are just a few of the picks I have for you from PacSun. Do you guys ever shop there? Let me know your thoughts & favs from the post in the comments! Xoxo, Olivia
SaveSaveSaveSaveSaveSaveSaveSaveSaveSave