I love decorating our home! It is so much fun to look for things to fill all of the different spaces. When we moved into this new place last summer, we didn't bring ANYTHING! Not one thing! We hired Maggie from Lucy & Co to do our living room, dining room, and master bedroom. But, I still like doing some random things myself. I've learned that it takes a lot of time and patience to fill every space. There are still so many items that are on my wish list for the house, and I have slowly been checking things off the list. Here are some of the items that are still on my wish list!
*Click text link or image for product page!*
Anthropologie White Dipped Ladder / $98. I am planning to purchase this ladder for the master bathroom!! It is almost identical to this $348 white dipped ladder from Serena & Lily. Since when does Anthropologie make these affordable pieces?! Loving it!
Anthropologie Storage Bath Caddy / $148. I am getting this caddy (eventually-lol) for the master bath as well! I think it will add something extra to the space.. and you can fill it with your favorite candle and bath accessories. 
Anthropologie Blue Marisol Pillows / $98 each. I love these pillows for the master bedroom!! I am hesitant because I love to find a deal, but I might go ahead and pull the trigger on these because I haven't found any that I love more!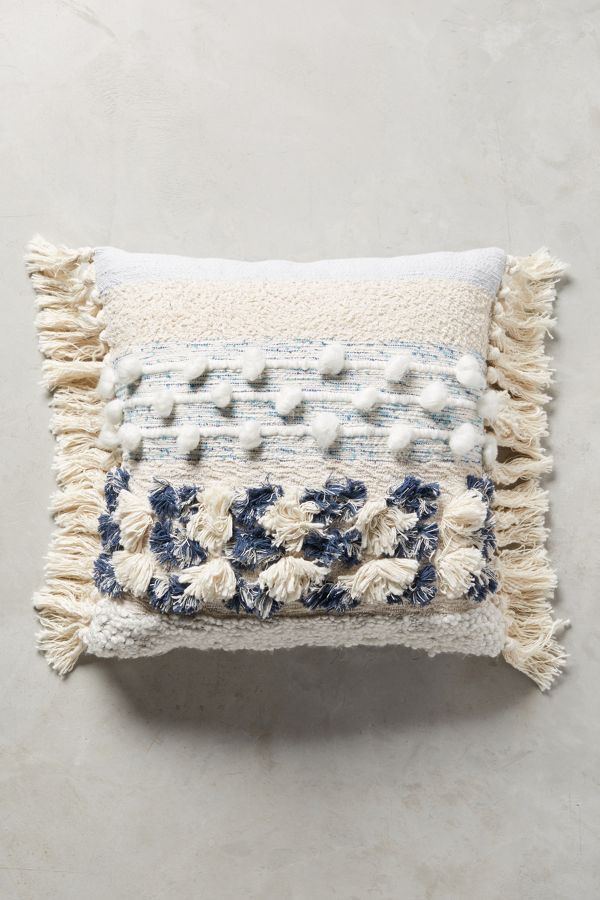 Anthropologie Chevron Hand Towel / I am planning to get this for our powder bathroom downstairs! We have fun blue printed wallpaper in that space, and this towel will accent the walls perfectly.
Pottery Barn Moroccan Twist Fireplace Screen / $199. We are planning to get this fireplace screen for the fireplace in our living room. I can't wait! I think it will really make the room look more complete. I also like this $78 option from Joss & Main.
Minted Anemone Art Print / $ depends on size. We are putting this piece over the fireplace in our dining room! I'm so excited to see this hanging. I am all about all blue everything! 
World Market All Weather Wicker Outdoor Chair / $199. I have been eyeing these chairs for so long.. I need to just go for it! I would love to have these as an addition around our outdoor fireplace or by the "spa" area. They look so similar to these $600 West Elm chairs!
Pier 1 Hanging Chair / $249. One more thing I would love to have outside is a hanging chair! This would look perfect in the corner of our covered porch. I'm not sure how functional these are, but they are so cute! From what I have seen, this one is a great price.
That is the majority of my wish list! There are more accessories that I have in mind, but I change my mind on those on a daily basis. What is your approach to shopping for your house? Do you like to do everything at once, or slowly finish each space?! Would love to know your thoughts and tips!! Xoxo, Olivia
SaveSave